Links:

Anglersnet website
Angling club website
LiveAngler website


Your link here?

Contact us!

Privacy: We use third-party advertising companies to serve ads when you visit our website. These companies may use information (not including your name, address, email address, or telephone number) about your visits to this and other websites in order to provide advertisements about goods and services of interest to you. If you would like more information about this practice and to know your choices about not having this information used by these companies, click here
Angling sports
The adventure of angling; why do people go fishing? Well, it's a great way of relaxing and to spend time in nature. It's exciting and fun, can be done alone or with a (large) group of people. It all starts with good material and preparation. A fishing day can make you forget the trouble of the world for a day.

Angling is a method of fishing by means of an "angle" (hook). This is the primary contact between the angler and the fish.

Usually the hook is attached by a line to a fishing rod.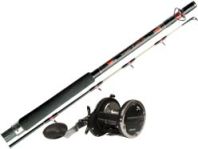 You can use a bite indicator such as a float but it is not necessary. The rod is usually fitted with a fishing reel that functions as a mechanism for storing, paying out and retrieving the line. The hook can be dressed with bait or there can be lure attached. Angling is a principal method of sport fishing, but commercial fisheries also use angling methods such as longlining or trolling to catch fish.

Catch and release fishing is increasingly practiced by recreational fishers. In most parts of the world there are size limits for certain species of fish and catching a species that's below this size limit must be released immediately by terms of law. Not doing so is not sportive and can result in fines.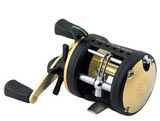 Recreational and sport fishing describe fishing for pleasure or competition. Recreational fishing has conventions, rules, licensing restrictions and laws that limit the way in which fish may be caught; typically, these prohibit the use of nets and the catching of fish with hooks not in the mouth. The most common form of recreational fishing is done with a rod, reel, line, hooks and any one of a wide range of baits. The practice of catching or attempting to catch fish with a hook is known as angling. In angling, it is sometimes expected or required that fish be returned to the water (catch and release). Recreational or sport fishermen may log their catches or participate in fishing competitions.
Big-game fishing describes fishing from boats to catch large open-water species such as tuna, sharks and marlin. Sport fishing (sometimes called game fishing) is in fact recreational fishing where the primary reward is the challenge of finding and catching the fish rather than the culinary or financial value of the fish's flesh. Of course sometimes fish are taken home to consume, but it's not the primary goal of sport fishing. Fish sought after include marlin, tuna, tarpon, sailfish, shark and mackerel.

Almost any equipment or gear used when fishing can be called

fishing tackle. Some examples of tackle are lures and bait, lines, rods and reels, nets and trawls, downriggers and outriggers, gaffs and harpoons, clevises, floats, and traps.
Gear that is attached to the end of a fishing line, such as hooks, leaders, swivels, sinkers and snaps, is called terminal tackle.




There are so many different kinds of fishing methods, we'll only give a short summary on this page. Some methods are:
- Fly fishing
- Saltwater fishing
- Freshwater fishing
- Ice fishing
- Boat fishing
- Surf fishing
- Kayak fishing
- Bank fishing
- Deep sea fishing
- Rock fishing

Most popular catches include: trout, bass, pike, muskie, walleye, salmon and of course carp. Using the right equipment is essential, however safety and good preparation are just as important. Use the right bait for the desired catch: trying to catch a carp with a lure is just as hopeless as trying to catch bass with a boilie. Make sure that you're well informed what is permitted (or not) in the area you're going fishing. Also remember to take care of the environment; take along a trash bag to collect your trash so that it doesn't end up in the water but in the proper dumping stations.
Go fishing!